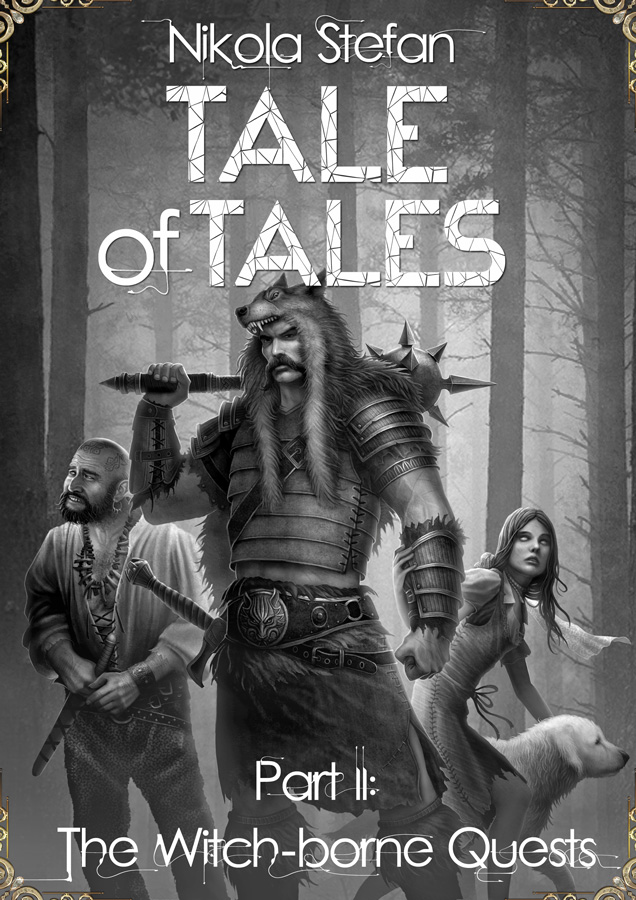 Part of the
Tale of Tales
series:
Tale of Tales – Part II – The Witch-borne Quests
* Tale of Tales is a high/epic fantasy saga based on the motifs of ancient myths, legends, and forgotten fairytales * Buy direct 👇

Excerpt:
Being brave is not about being without fear, but mastering that fear. And in the company of heroes, even the most modest of souls may become one.
---
Also in this series – Buy direct 👇

Upcoming book, episodes possible from early 2023.
Subscribe to the Newsletter to be eligible for FREE* copy (ARC) of this book prior to its publication!
(*With your pledge to write a short review on the release day)