The second book in the Tale of Tales fantasy series is available now! In paperback and eBook. Signed copies only here at NikolaStefan.com/Shop. ➡ Book Three is coming on October 3rd. Pre-order the entire series or buy the first books now, or start your journey with a valuable sample, novella-size gift (30% content) from here.
Description
Tale of Tales is a high/epic fantasy saga based on the motifs of ancient myths, legends, and forgotten fairytales.
Off to the quests! After accepting that they were not gathered by chance, the adventuring party continues its unforeseen adventure by fulfilling what the mysterious young witch wants of them.
A tale of folk fairytales and myths, of swords and sorcery and mythical beings – a unique story of dark times and unsung heroes who may light your way.
Quote: Being brave is not about being without fear, but mastering that fear. And in the company of heroes, even the most modest of souls may become one.
Book Two, The Witch-borne Quests, is the second part of Nikola Stefan's Tale of Tales, an epic fantasy adventure saga based on the motifs of ancient myths, legends, and forgotten fairy tales. This enchanting book series features leading characters of various ages and, although written with adult audience in mind, it is, in the tradition of the greatest narrated epics and classic fantasy books, suitable for all ages.
Get The Witch-borne Quests NOW to continue your amazing adventure today!
At the request of Vitor Publishing, this title is DRM-free for the benefit of readers.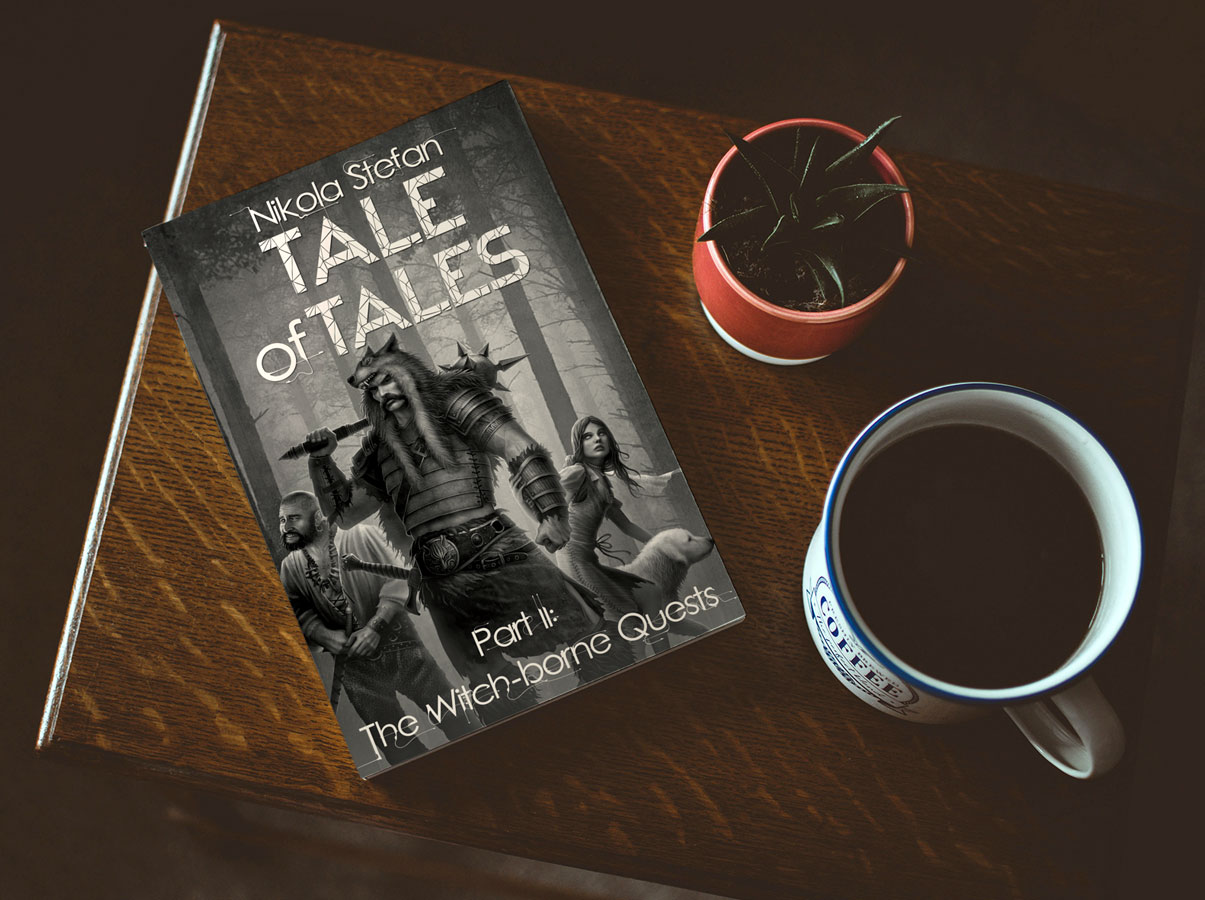 Quote: And so, Vuk, only you and I remain in the end, for the beginning of your search binds us. Come along then, it is time to begin – in three days is the Kupala holy day, the longest day of the year, and we must await the shortest night of the year prepared. After this, our paths separate, for only thieves are fit for the craft of thieving… ―Tale of Tales – Part II: The Witch-borne Quests by Nikola Stefan
Early reviews


(Tale of Tales – Part I: A Strange Bunch)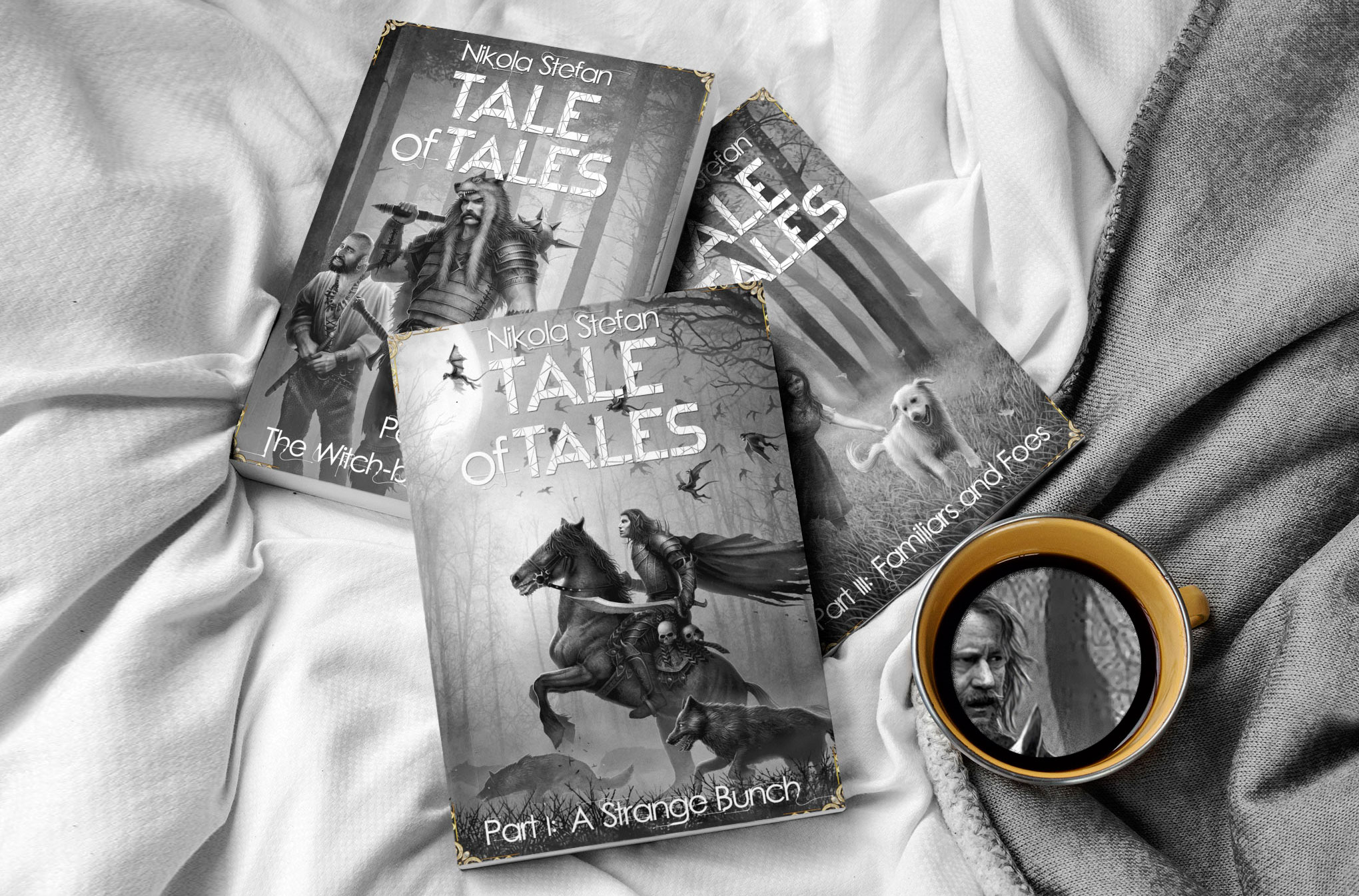 "I just really adored this tale." ―Goodreads Early Review
"I enjoyed how Nikola Stefan incorporated folklore into the story and it made it very gripping, especially when mixed with the combat and the borderline horror elements thrown in. I now can't wait to pick up Part II…" ―BookSirens Review
"Fast paced and kept me on the edge of my seat." ―Amazon Review
"I really liked this – it was odd in an endearing way. The heroes were both heroic and flawed, strange enough to not give everything away and to have you liking members of the group, wanting to know what happens to them next. It feels both very familiar and completely different." ―Claire Buss, Fantasy/SciFi Raven Award Winner
"Wonderful book. I thoroughly enjoyed reading it." ―Amazon Review
"Creatures of the night, chivalry, a cool dog and lots of unanswered questions and drama… The kind of strange that makes you want to know more. I am anxious to read the next book." ―Hidden Gems Review
"This was one of the most enjoyable fairytales I have read in a long time. I truly enjoyed it… I cannot wait for the next book in this adventure." ―NetGalley Review
"As close to tales of old and a narrative poem as one could get, and in a great way. Highly recommend." ―Booksprout Review
"I really enjoyed this story! It is written in a folklore style, reminding me of the Grimm fairy tales, including the character sketches of old (at the start of every chapter and they are amazing!)… A refreshing break from today's fantasy, an old take on a new story." ―NetGalley Review

Where to get it?
Many will choose the Amazon ⟹ series page , but we (as author and publisher) strongly prefer direct sales and contact, so the recommended option is ⟹ NikolaStefan.com/Shop
And here is a link with more information and more options: NikolaStefan.com/Sale
We hope you enjoy the book!
And if you are not ready to purchase yet, allow us to inform you on the next book release date and further developments by signing up for our news and gifts here ⟹ Subscribe . These emails are rare enough to likely not ever bother you and will always bring some value, such as announcing a promotional price or limited-time offers. And you can unsubscribe at any time with a single click. Give it a chance now and see for yourself. Cheers!